In the present era of COVID-19 isolation there is an increasing need for digitally exchanging knowledge, information and idea-sharing in the neurosurgical treatment of cerebrovascular diseases as aneurysms and ischemia. Although endovascular treatment modalities are increasingly used in this field there is a relatively larger cohort of patients with more complex cerebrovascular diseases that must be treated neurosurgically. In this webinar, speakers exchanged ideas to increase basic understanding of cerebral hemodynamics.
Program:
V
essel Flow Measurements in Neurosurgery-Concepts and Applications
Fady T Charbel, MD (Chicago, USA)
Professor and Head, Department of Neurosurgery
University of Illinois at Chicago
Other Methods of Measurements
Univ. Prof. Dr. Andreas Grüber (Linz, Austria)
Professor and Head, Department of Neurosurgery
Johannes Kepler University
Flow-assisted Clipping of Cerebral Aneurysms
not Suitable for Endovascular Treatment
Jim Dings, Dr. PhD. (Maastricht, The Netherlands)
Neurosurgeon and Vice Chairman; Neurosurgical Department
Maastricht University Hospital.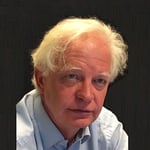 Moderator: Prof. Bart van der Zwan (Utrecht, The Netherlands)
Professor Vascular Neurosurgery; Department of Neurosurgery
University Medical Center Utrecht (UMCU)