Part II: Heart Rate Control by Ivabradine or Esmolol in Septic Shock: Insights from a Large Animal Model
Featuring Dr. Antoine Herpain
Fill out the form to watch the webinar recording on-demand.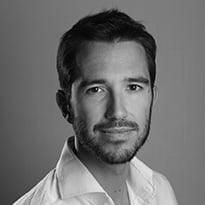 A growing body of evidence supports that the tachycardia observed in critical care patients with circulatory shock could be deleterious for the heart itself. Dr. Herpain will use the data from a pre-clinical large animal model of septic shock to explain why and how it could be relevant to reduce an excessive heart rate (with safety limits). Through this journey into the heart rate control paradigm, this talk will cover many global cardiovascular physiologic concepts such as the differences among the PV-loop derived contractility indices; how to compute different afterload surrogates; the discrepancy between the end of systole and end of ejection during distributive shock; coronary driving pressure and myocardial oxygenation balance, etc.
Measurements included in the study:
Hemodynamic assessment
Left ventricle PV-loops (contractility, afterload, LV coupling, oxygen consumption, etc.)
Aortic pressure (including Buckberg indice and Tau computation by the windkessel model)
Cardiac output (pulmonary artery catheter)
Organ perfusion surrogates (SVO2, lactate, veino-arterial CO2 gap, respiratory quotient)
Part I can be viewed on-demand for free on our website.